Shared Fishing Trips
Full Day Big Gamen Fishing
We sail from los Cristianos at 10 a.m. According to the weather conditions and the areas of best chances of fishing, the captain of the yacht Sofia will take North, South or West route up to 25 miles off the coast.
The journey is shared with other fishermen, and on board staff, with duration of 7 hours.
On the full day trip we combine two different activities; big game fishing and deep sea fishing. Every fisher are supplied with two rods; one heavy weight and one light weight. Of course, They can also bring their own equipment if they wish.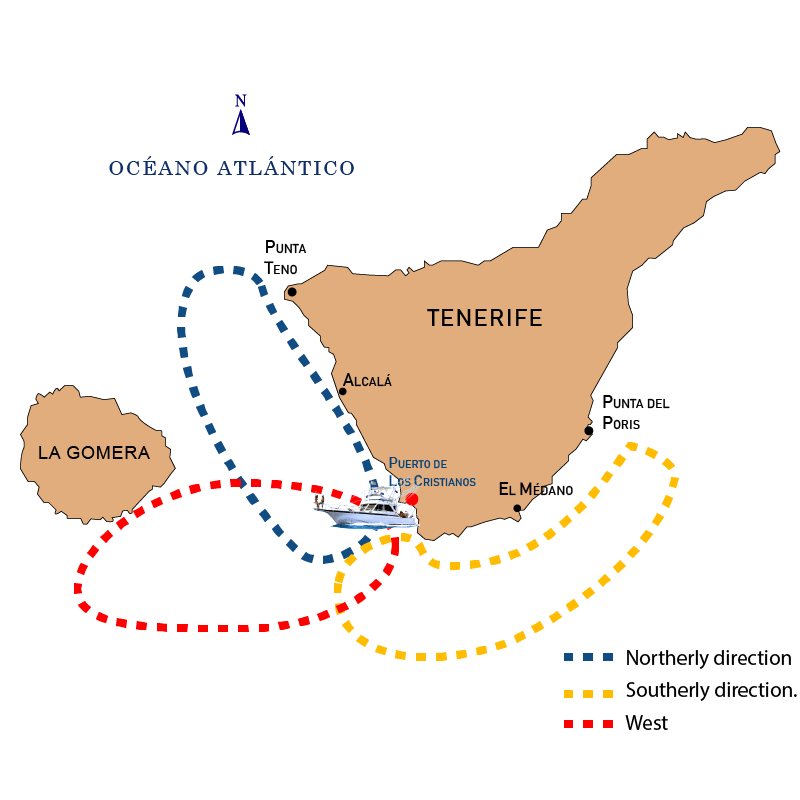 Heading towards the North area we reach the furthest point of West Coast of the island, Punta de Teno, a very popular area for professional fishermen. Heading towards the South we reach another fishing area, Punta del Poris. Heading West we will have a chance to fish in the famous waters of la Gomera
We will start off with 4 hours of big game fishing searching for Marlin, Tuna, Bonitos, Dorados, etc. Then we change to deep sea fishing with fresh bait up to depths of 20 to 120 meters approximately, searching for flat fish, snappers, jacks, sharks etc. On board we have high quality equipment for large hauls, sonar and GPS.
Depending on the species and size of the fish, we practice a catch and release policy.
The journey is shared with other fishermen, and everything is supplied, equipment, bait etc. .
The yacht Sofia is a spacious boat, very comfortable. Food and drinks are included on all trips.
You will be helped by experienced staff with a great knowledge of fishing and the local area.
spectator
Full day fishing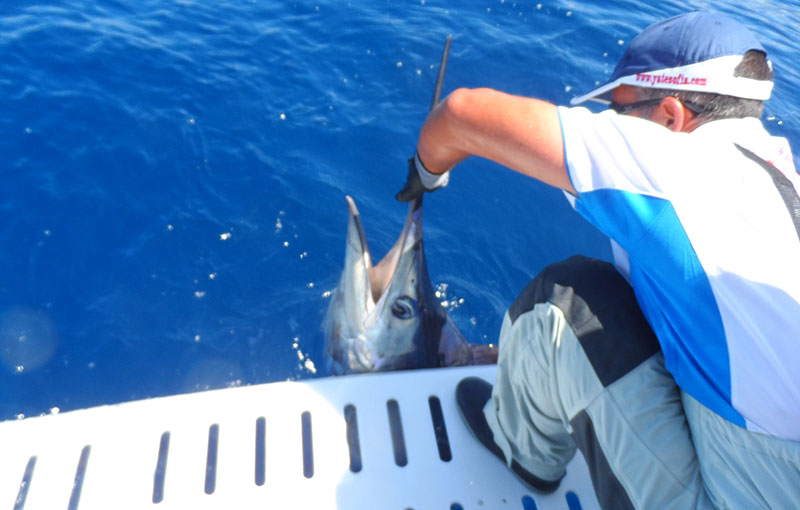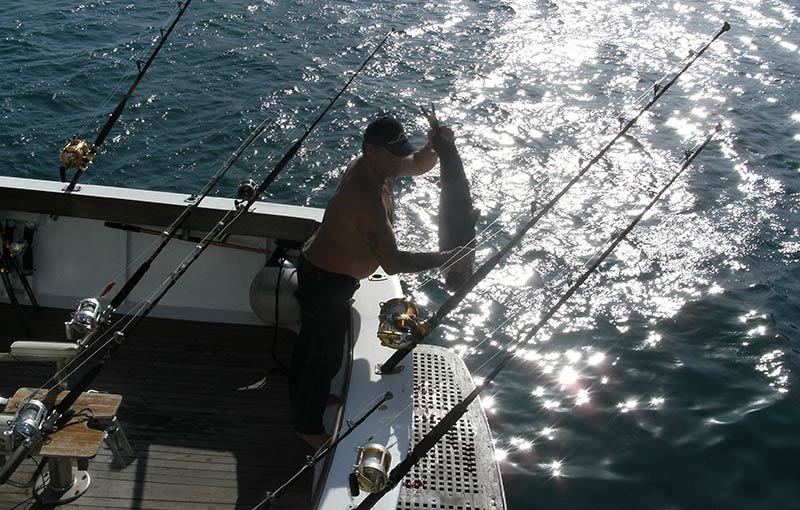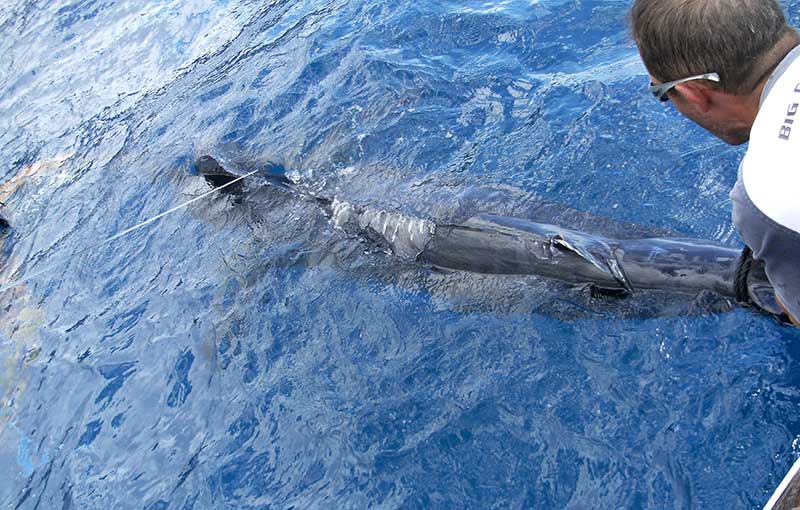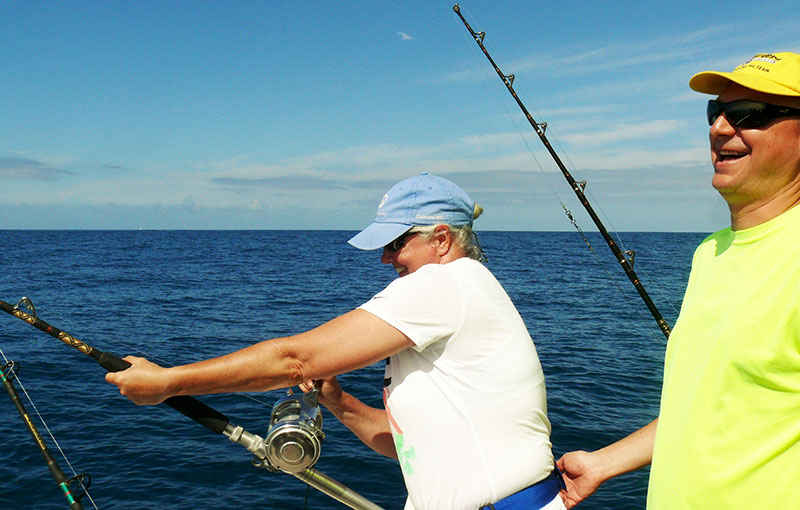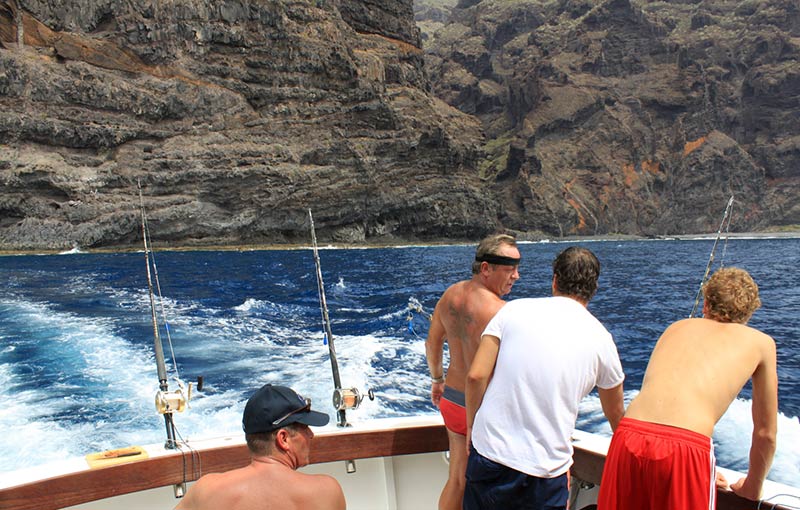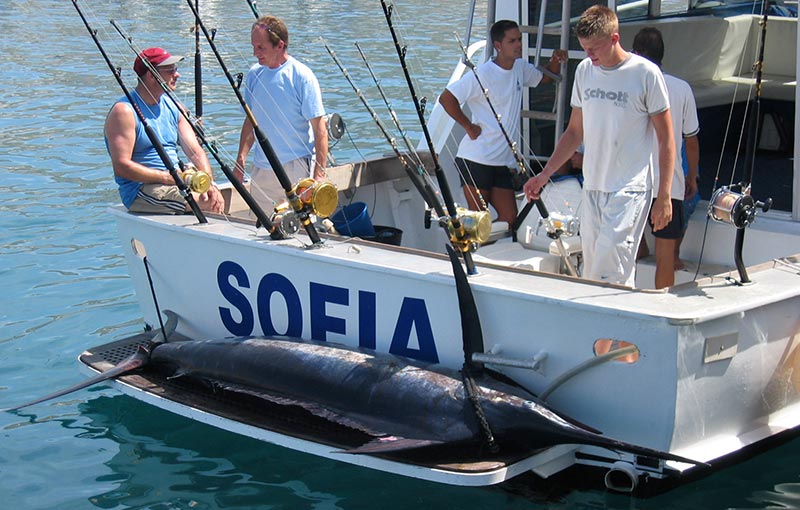 Testimonials
Fantastic fishing Tenerife
The fishing trip was the highlight of our holiday. Fantastic people, friendly and helpful with lots of experience. Several small catches, but sadly a massive ~100kg whiptail escaped after ~40 minutes fight. Still, what a fight it was to try to catch it and what a professional approach from the boat team!!! A big thank you and we'll be back next holiday!
Dazzlin, nov. 2021 (Tripadvisor)
Out-Dienste
Häufig gestellte Fragen (FAQs)
Überprüfen Sie unsere Liste der häufig gestellten Fragen (FAQs)
Address
Port of Los Cristianos
Tenerife. Canary Islands
Open hours
Monday to Saturday
9 a.m.- 5 p.m.