Designed Specifically For Fishing
The Yate Sofia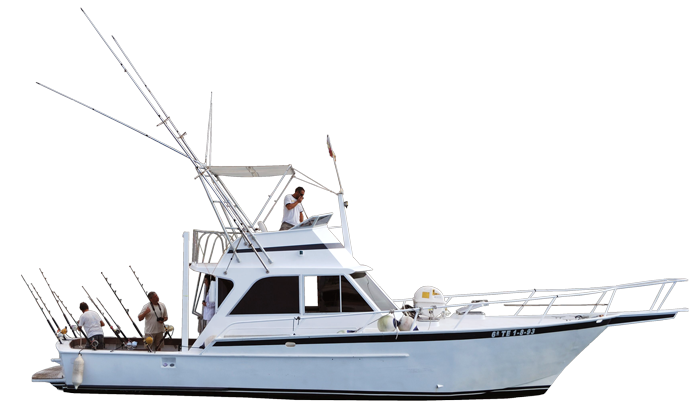 The Yate Sofia is an elegant boat and has been designed specifically for fishing. Is aSTRIKER 44 SP Sport Fisherman, built from marine grade aluminium.
It has 44 feet length and 15 foot wide with a large deck and 2 powerful engines IVECO NEF N60 ″Common Rail″ last generation of 370 HP each one.
Is a comfortable boat with 3 levels and have a toilet and a small kitchen.
Marine sonar
Marine sonar Hodex 2 frequencies and 1000 meters (200 khz y 50 khz)
GPS Plotter
Two GPS Plotter GARMIN, one model 520 and the other 4012.
Sea water sensor.
Sea water temperature sensor.
VHF marine band
2 VHF marine band and portable one.
Electric Fishing Reels
Electric rod 12 volts for deep sea fishing feted on 0.7mm steel support
Alarms
Smoke Alarm Sensor & Bilge Alarm
Life raft
life raft with automatic hydrostatic drainage
Life jackets
life jackets for adults and children
Fire Extinguishers
Fire Extinguishers for Boats
flares
Flares and Distress Signals