Battute di pesca condivise
Mezza giornata di pesca
Salpiamo da Los Cristianos alle 10:00 in direzione nord, o sud, a seconda delle condizioni meteorologiche. Cerchiamo la zona migliore fino a 14 miglia al largo della costa.
La battuta di pesca di mezza giornata è condivisa con altri pescatori, e con il personale di bordo, della durata di 4 ore. Trolliamo le esche della migliore qualità tra 6 e 9 nodi alla distanza ottimale dietro la barca. Questo è un sistema collaudato in tutto il mondo e, in base al periodo dell'anno, hai la possibilità di catturare Marlin, Tuna, Bonitos, Dorados, Wahoo ecc…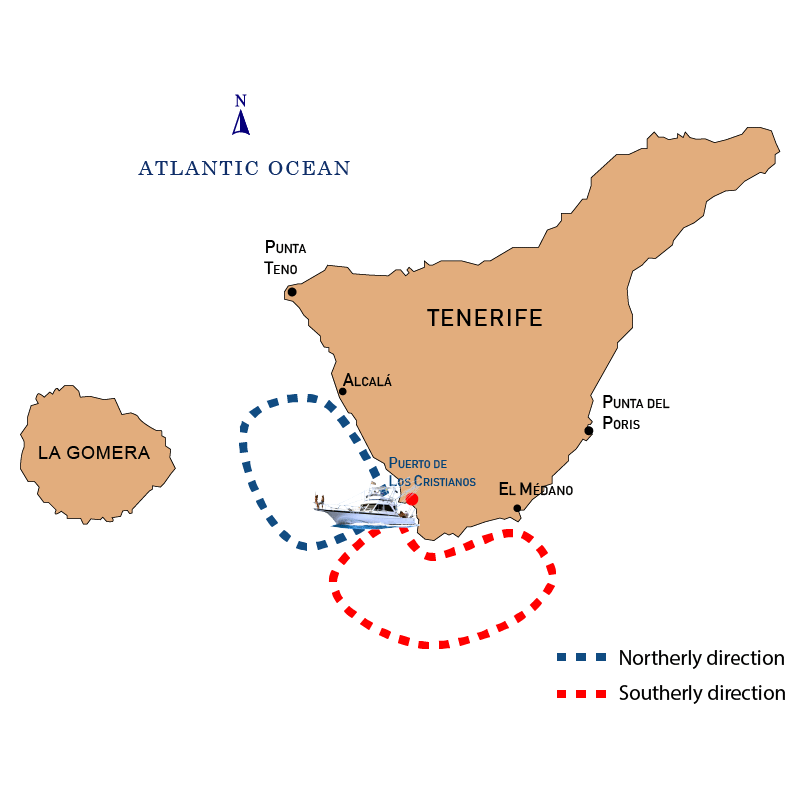 A seconda della specie e delle dimensioni del pesce, adottiamo una politica di cattura e rilascio. All'uscita e durante l'escursione potrai apprezzare gli incredibili panorami della costa e una grande opportunità di vedere le balene e i delfini e talvolta le tartarughe nel loro habitat naturale.
Il viaggio è condiviso con altri pescatori, e viene fornito tutto, attrezzatura, esche ecc..
"Yate Sofia" è una barca spaziosa, molto confortevole. Cibo e bevande sono inclusi in tutti i viaggi.
Sarai aiutato da personale esperto con una grande conoscenza della pesca e del territorio.
spettatore/a
Mezza giornata di pesca
pescatore
Mezza giornata di pesca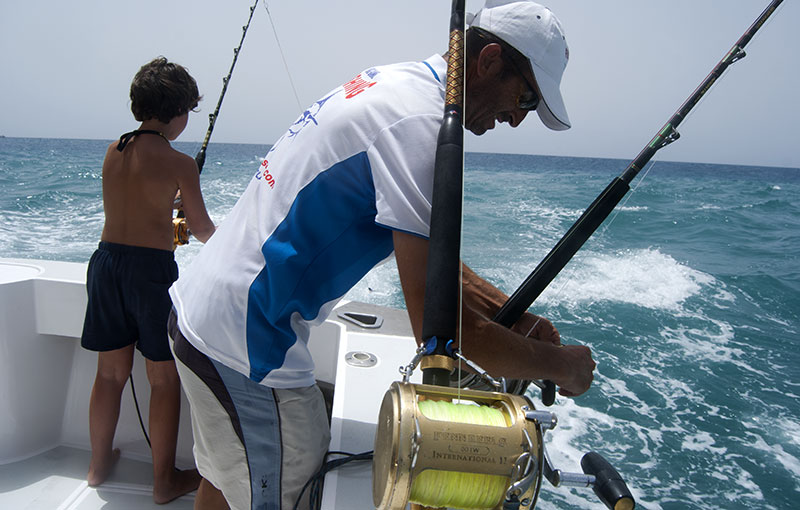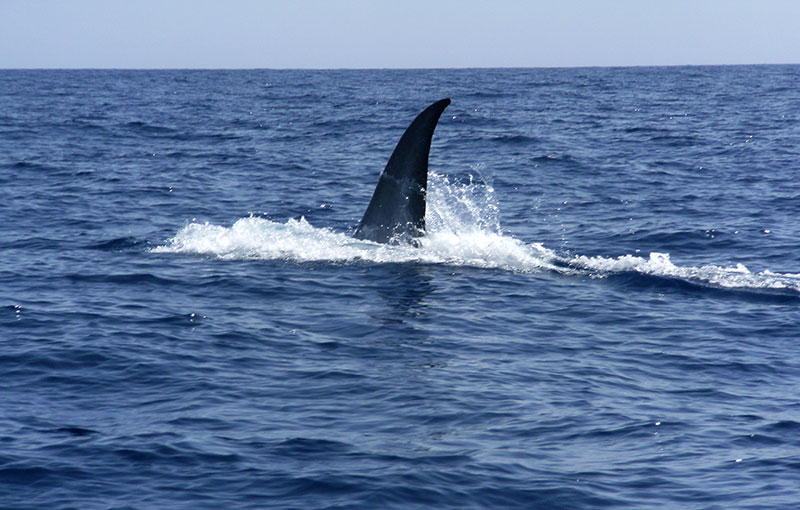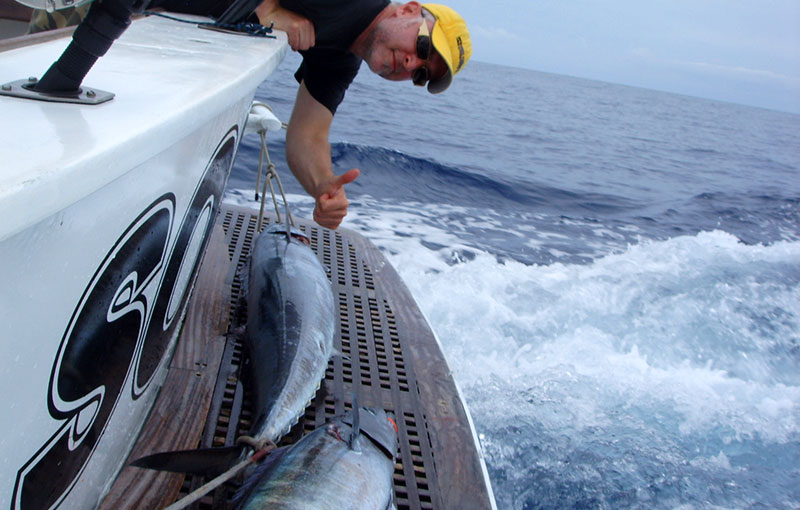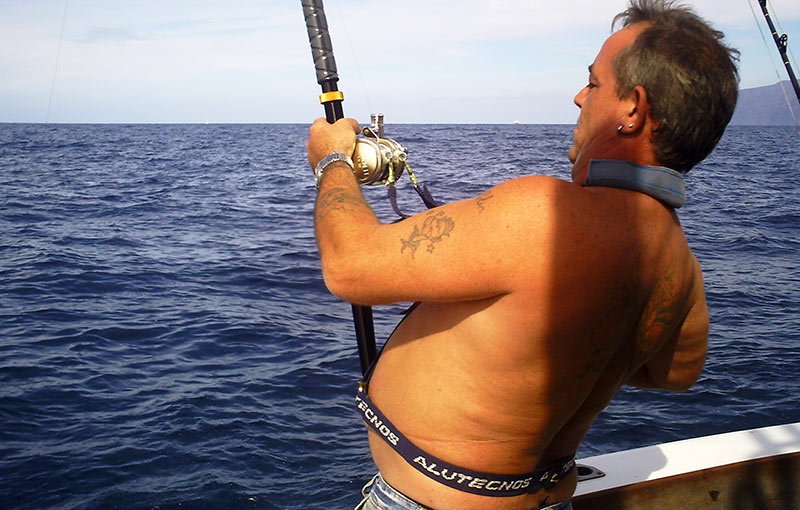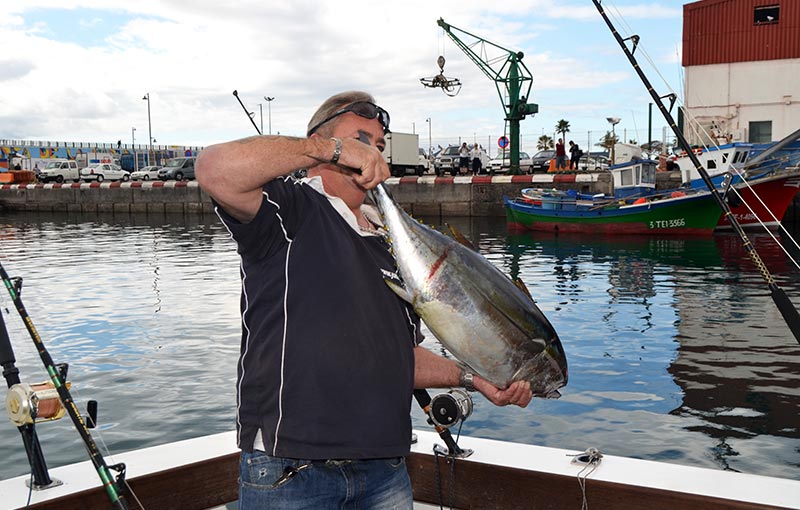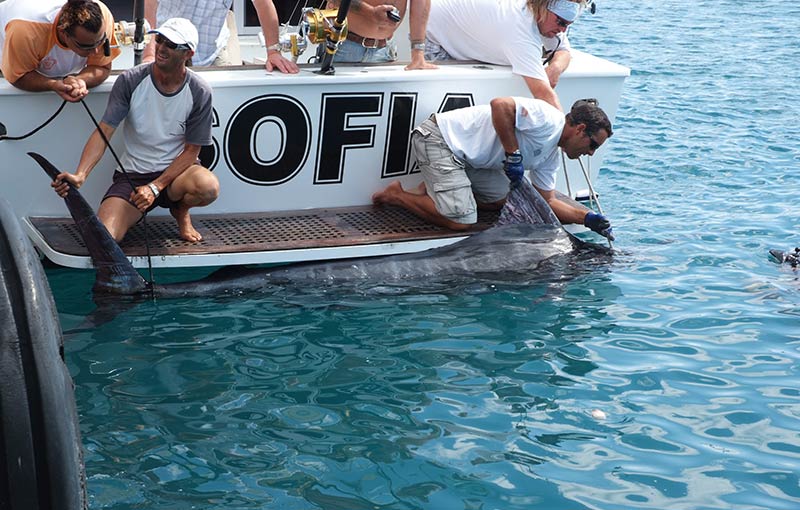 Testimonials
By far the best fishing trip and crew on the island of Tenerife. Nobody knows the sea as Johnny, but obviously there is never a guarantee when fishing. Any fisherman knows this.
If it is a shared trip sometimes it's impossible for everybody to catch something. You can always consider renting it with crew, food and drinks privately. Then your chances are even bigger and among 4 or 5 actually not that expensive 😉
Try it. I'm pretty sure you'll enjoy it as much as I. Enjoy your holiday in Tenerife. 😍😎
Frank Saaby (Google Local Guide)
Testimonials
Two novices go fishing
What an amazing experience we had, never been fishing before would recommend to every one to go fishing, the crew and the people on the trip were absolutely brilliant. Colin so glad we bumped into you 🍻🍻🍻
Sightseer595498, dic. 2021 (Tripadvisor)
Testimonials
I can highly recommend this half day out fishing. I am sure full day would of been fantastic.
Very welcome. Colin was fantastic in getting us on board.
Yasmin Dove (Google Local Guide)
Testimonials
We did the 4 hours had so much fun, the team was brilliant. Drink and sandwiches on board would definitely recommend and do again
Katie Watson (Google Local Guide)
Address
Port of Los Cristianos
Tenerife. Canary Islands
Open hours
Monday to Saturday
9 a.m.- 5 p.m.